Top10TravelAgents.com Travel Agency Reviews – Mark Warner Holidays 2024 Review – Best Ski Holidays?
---
About Mark Warner Holidays UK:
Mark Warner Holidays started back in 1974 when two friends came together and got a group of 500 for ski holidays. Nowadays this top travel agent has 50,000 guests per year who travel to a mixture of sun and ski holidays each year. This travel company truly has grown into one of the best travel companies in the UK. This top travel agent is very much privately owned and is putting the customer first when it comes to service. Which is why over 50% of holidaymakers book again, pleased with the holiday locations, relaxed surroundings, good sports, and active facilities and without a doubt this travel agency brilliant customer service who are great and there for the customers.
At this top travel agent, they believe it's the attention to the big things as well as the small ones that make their holidays stand out from the rest. Due to the, all-year-round nature of this top travel agent, during the winter, this means attractive snow resorts, well-located accommodation, where it could be shared with like-minded people. Then as soon as that season is over, in the summer there are the holidays to Mediterranean beach resorts with amazing sport and recreational facilities and pools, lots of pools.
Looking for that Family Ski Holiday? This travel company has innovated from introducing ski holiday hosting in the 70s, to setting up a childcare program in the 80s. Be sure that if you are looking for that family ski holiday you can be confident that the kids' clubs and free evening childcare will be there to make sure your ski holiday is one to remember.
ATOL Protection:
Flights + Hotel (package holidays) are fully under the ATOL protection. All the flights and flight-inclusive package holidays on this top travel agent website are financially protected by the ATOL protection scheme.
What is ATOL?
ATOL is a protection scheme for air holidays and flights managed by the Civil Aviation Authority ("CAA"). All tour operators and travel firms selling air holiday packages and flights in the UK are required by law to hold a license called an Air Travel Organiser's License ("ATOL"). ATOL protects you from losing your money or being stranded abroad. Holidays shown on the travel agents' website are under ATOL protection by the Civil Aviation Authority. This travel agents ATOL protection number is 1176.
If you would like to read more information about the protection for your package holidays, please visit www.atol.org.uk
What do Mark Warner Holidays Offer?
The travel company have been providing award-winning holidays to beach and ski destinations since the '70s. If you are looking to be travelling with family, part of a group or alone, you can trust this top travel agent to provide the lot you need to enjoy an active ski holiday or to simply relax on the beach.
Why book with Mark Warner Holidays?
ATOL Protection
Loyalty offers for returning customers
Exclusive Travel Deals when you join the Newsletter list
Early booking Holiday deal offers
This top travel agents Holiday Experts are very knowledgeable and will be there to assist you when choosing the best holiday. These people know their resorts, because of the experience of the Mark Warner holidays first-hand so you are getting genuine recommendations and a personalised service.
Mark Warner Holidays 2024 Summer
If you are looking getaway to a sizzling and brilliant Mediterranean destination and want to be the first to know you will be on a mark warner summer 2024 getaway. This travel company have holiday deals on new destinations such as Phokaia, Paleros, Lemnos, Perdepera and Levante now available for you to book. With this top travel agent, you will find amazing beach holiday locations situated in the Mediterranean including Greece, Sardinia, and Turkey. If you want to relax and explore, you can pick one of the added activities such as watersports, during your thrilling Mark Warner summer 2024 escape.
Activities
In the impressive range of free added activities, on Mark Warner Holidays, you can find a host of clear blue water activities on offer including sailing, windsurfing, water skiing, wakeboarding, kayaking, or SUP paddleboarding. On dry land, you have choices to get you moving like tennis, fitness, and exploring the local area on a bike.
Childcare
Renowned for their childcare, considered market leading, with friendly and professional staff that ensures the children are happy and satisfied during your summer holidays. A great opportunity to make new friends, on the same holiday as you, with childcare staff there creating a welcoming and fun environment to ensure that kids will have a great time while on a holiday.
Ski Holidays (Snowboard Holidays)
When you are looking for your next Ski Holiday, head over to Mark Warner and find a range of cozy cabin hotels to intimate retreats, all with amazing in-resort teams dedicated to offering exceptional service. If you are new to the slopes and looking for a beginner Ski Holiday or a Snowboarding adventure, on the Mark Warner ski holidays website you will find all the best travel deals to the Cold Spots in Europe.
Adult-friendly Ski Holidays
All of this online travel agents' cabins are adult friendly outside school holidays, most of the time. With prime locations in the Alps (France and Austria) and the perfect snow conditions, amazing nightlife and impressive scenery. Perfect for an unforgettable ski getaway.
Mark Warner Family Holidays Ski
Looking for a family ski getaway, discover Mark Warner's lush family ski holidays with friendly, cozy cabins and market leading childcare. This top travel agents already have done the hard legwork and gathered all the best places in the French and Austrian Alps, so you can book through their website and just have an enjoyable ski holiday that will create a memorable moment.
Payment Methods
Mark Warner Holidays accepts payments for bookings through all major Credit and Debit Cards like Maestro, Mastercard Debit, Visa, and Visa Debit. PayPal: A fast and secure way to pay for your Mark Warner holiday booking, making payments through PayPal you need to follow the online wallets Terms & Conditions.
How to pay for your holiday?
Bank Transfer: You can make a bank transfer, by quoting your booking reference and Name to the following: Mark Warner Limited, Barclays Bank account number 50674877 sort code 20-65-82
Cheque: You can send a Cheque to Mark Warner Limited, don't forget to write your booking details on the back of the cheque.
Telephone Booking: Call the Mark Warner Credit Control Department on 0333 305 7174
Online: Visit the Manage My Booking section on this top travel agents website or mobile app, enter your holiday details and make a payment online.
Mobile Holiday App
Does Mark Warner have a Mobile App?
You can download the Holidays Beach & Ski Resorts Planner app from the Apple & Google Play stores for the IOS and Android mobile phones.
The Holiday App in itself is Not very good, it has limited information about summer holiday resorts and the same is applied to the ski holidays information. When researching we have found information on Phokaia Beach Resort and that is about it. Even the information about this resort is very limited and does not give much.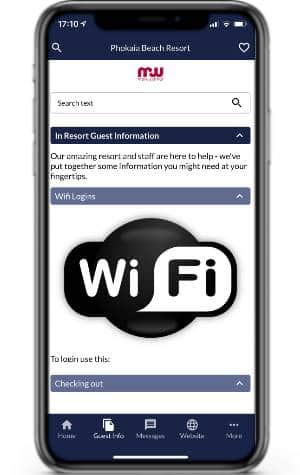 Probably the most useful feature on the Holidays Mark Warner App is the Website, whereby the looks of it you are forwarded to the travel agency website where you can use all its features while booking your holiday. The same exact experience, with added flexibility, can be done through your phone's Internet Browser by going to the travel agents website.
The Manage My Booking section of the app is again forwarding you to this top travel agents' website, whereby entering your booking reference number and some booking details you can view and amend the holiday booking you have made with this travel company. All in all, the App is Not something that is recommended to use, as mentioned, the same with more flexibility can be achieved simply by going to the website through your mobile phone internet browser.
How to Contact Mark Warner Holidays Customer Service?
Contact by Post:
Mark Warner Ltd
20 Kensington Church Street
London
W8 4EP
VAT: GB 577001354
Company number: 2434787
ATOL number: 1176
Call Mark Warner travel experts: 0207 7617 100
Reservations and information:
Telephone 033 3305 9795
If calling from overseas, please use this number +44 20 7361 8880
Email: newbookings@markwarner.co.uk
Existing bookings
Already made your booking, visit the Manage my Booking to add extras or make payments.
Any amendments that need to be made to a reservation email the Mark Warner After Sales team @ admin@markwarner.co.uk or call give them a call on 033 3305 7121 having your reference booking number on hand.
If calling from overseas, please use this number +44 20 7361 8890.
Customer Services department
If you have any issues with the holiday or need help please contact the Customer Services team @ customerservices@markwarner.co.uk
How do other Mark Warner Holidays reviews compare to Top 10 Travel Agency Reviews?
With there being 2 types of travel agency reviews that you can come across online – expert reviews and the more traditional customer travel agency reviews.
The expert travel agency reviews will usually provide you with an unbiased evaluation of a UK agency and will highlight its pros and cons.
A customer review, on the other hand, will offer a more subjective view of an OTA website. It will be sharing personal experience and will most likely focus on a certain feature that wasn't that good.